There are three main ways you can support Higher Ground, detailed below:
1. Become a Friend of Higher Ground
Friends of Higher Ground can support us monthly, at three tiers. Friends of the garden at each tier will be given a

pin badge

which entitles them to a

10% discount!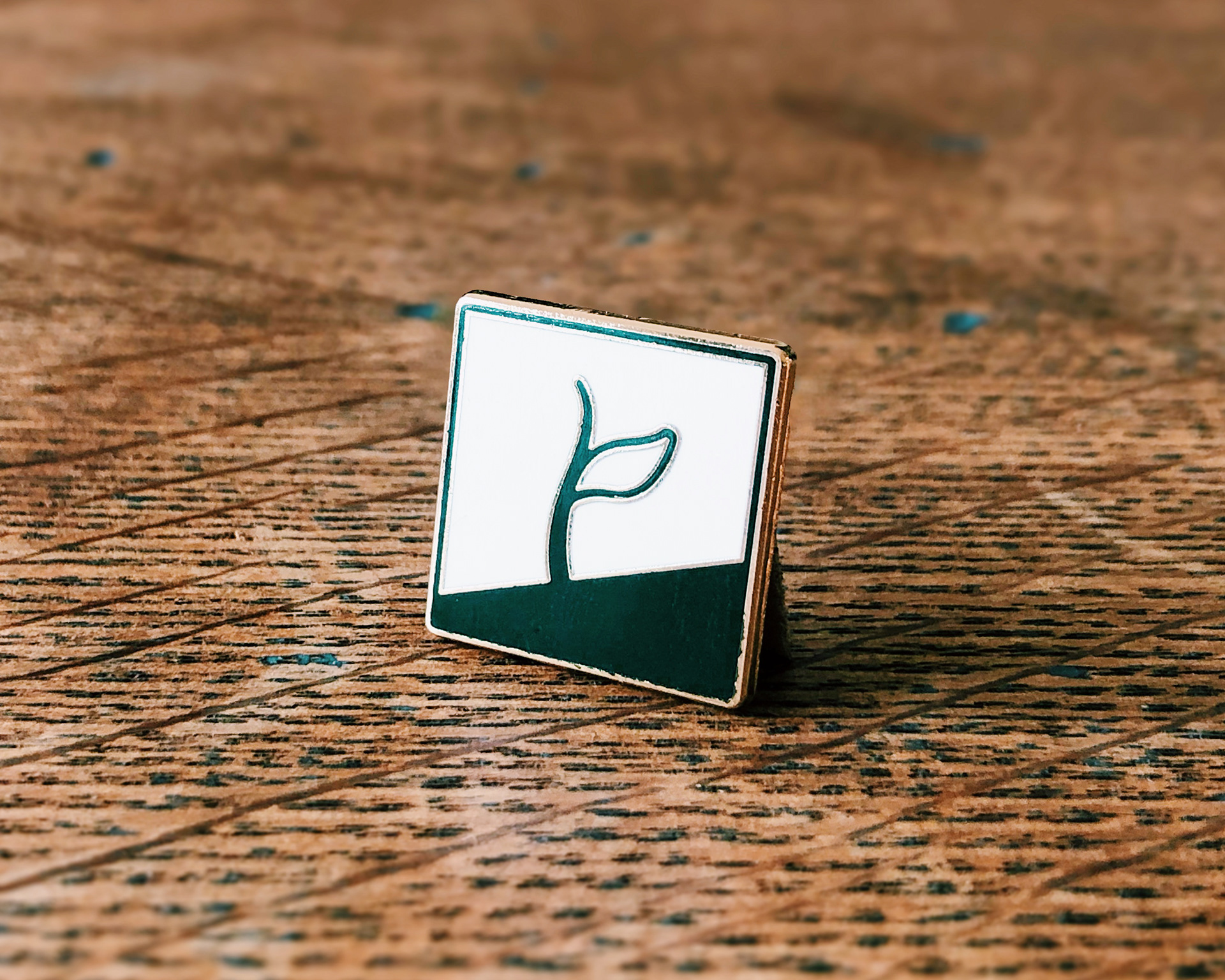 All new members will receive a pack including their pin, a thank you letter, a pack of seeds to plant, and any vouchers included with your support tier, as well as updates about how your support is helping us grow! 
​​​​​​​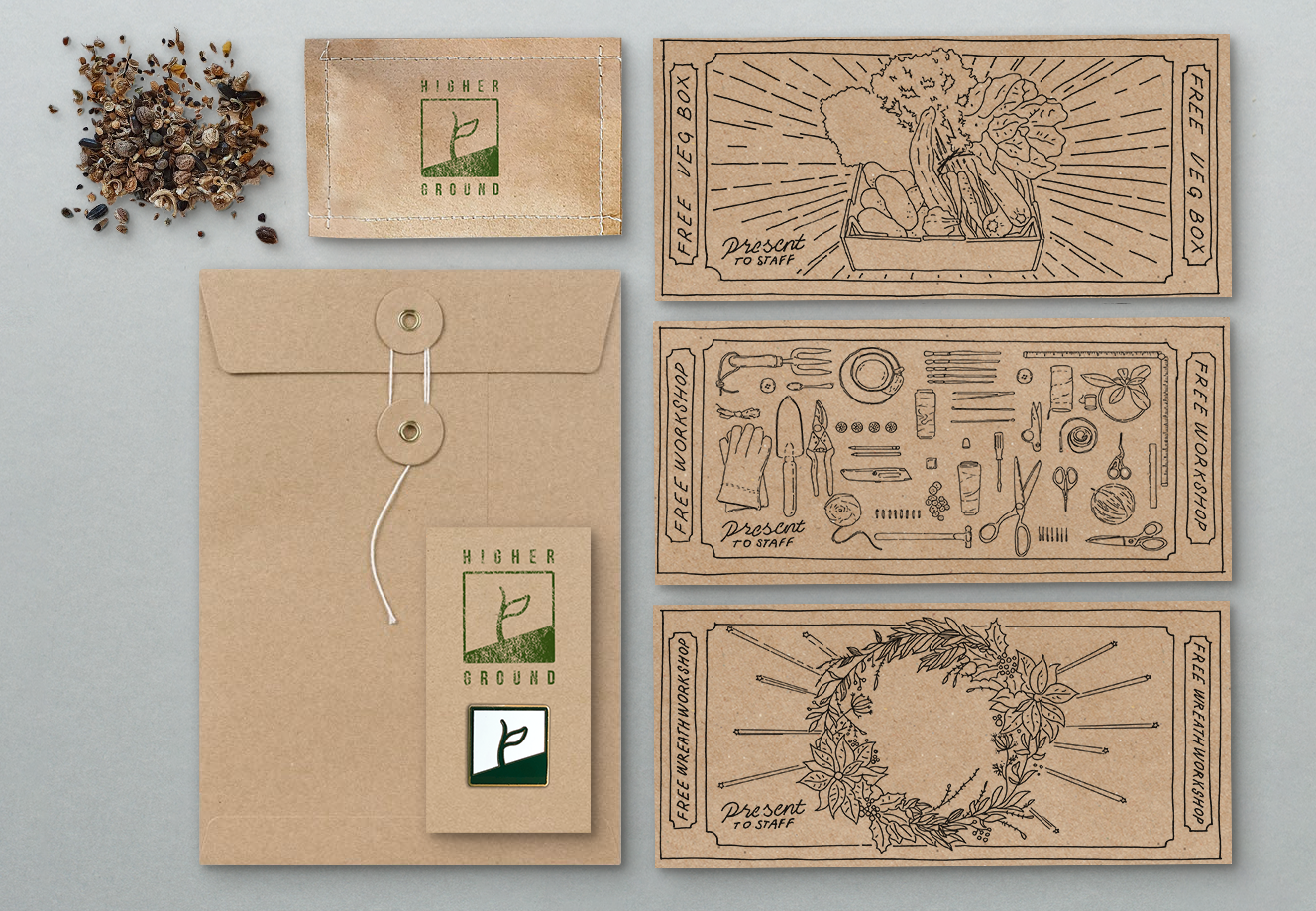 The details of what's included at each subscription tier: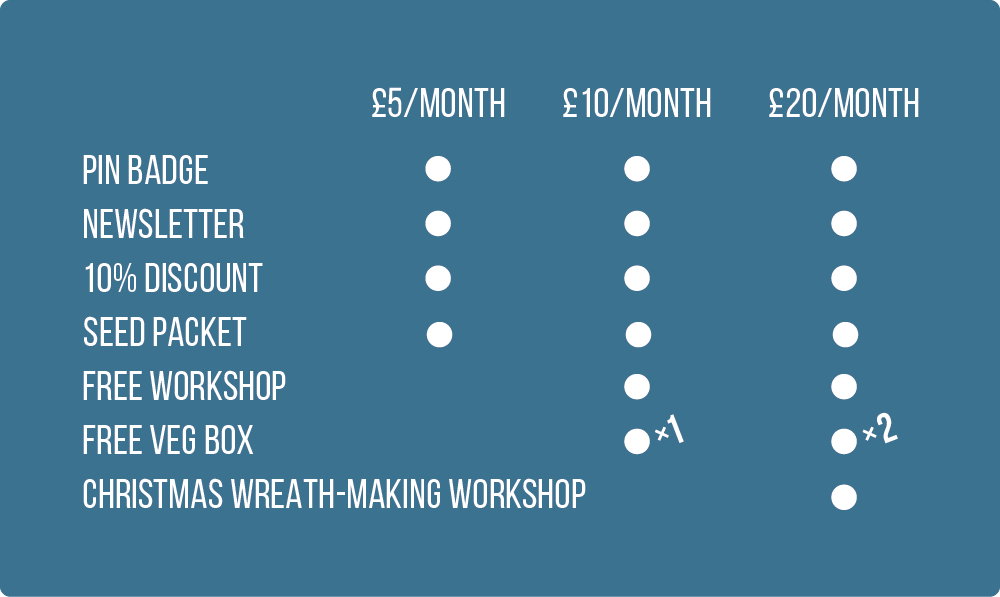 We can post your pack out to you nationally or internationally, or you can choose to collect your pack from the garden to help save on unnecessary emissions - and it's also a good excuse for a cup of tea 🙂
Friends of Higher Ground can pay annually or monthly via PayPal, or Standing Order.
We are a social enterprise with multiple overheads to pay for equipment, staffing, the use of the building and the site itself. Help us to keep this valuable community project alive with sponsorship and you will receive a sponsor's badge and you may choose to have your name on our sponsor list in the Medway and on our website.
For example you can sponsor a gardener:
-        £15 will pay for one three- hour therapeutic session for a gardener.
-        You may choose to pay for a series of sessions to sponsor a gardener.
Or you may choose to sponsor an item:
-        £5-£10 will pay for a variety of vegetable and herb seeds
-        £15-£20 will pay for plants or a new hand fork or trowel
-        £20-£30 will pay for a tree or large shrub
-        £30-£80 will pay for large hand tools like spades, rakes, and large forks.
-        £80-£100 will pay for new wheelbarrow
-        £100 + will pay for larger items like garden benches, outdoor dustbins, poly-tunnel maintenance plus more
We are grateful for any donations received.
Volunteering with Higher Ground
Donating your time is very valuable to us and it is thanks to our volunteers that we are able to keep growing our produce and welcoming people to the project. Become a member of our team and wear your volunteer badge with pride. There are many different areas you may wish to volunteer with us including
-       
Gardening maintenance
-       
Supervising the weekly coffee den
-       
Facilitating workshops
-       
Helping out with our admin/Media and promotion
-       
Apply to join our board